From x to z
Embroidery on muslin with beads. 2016.
6"x6"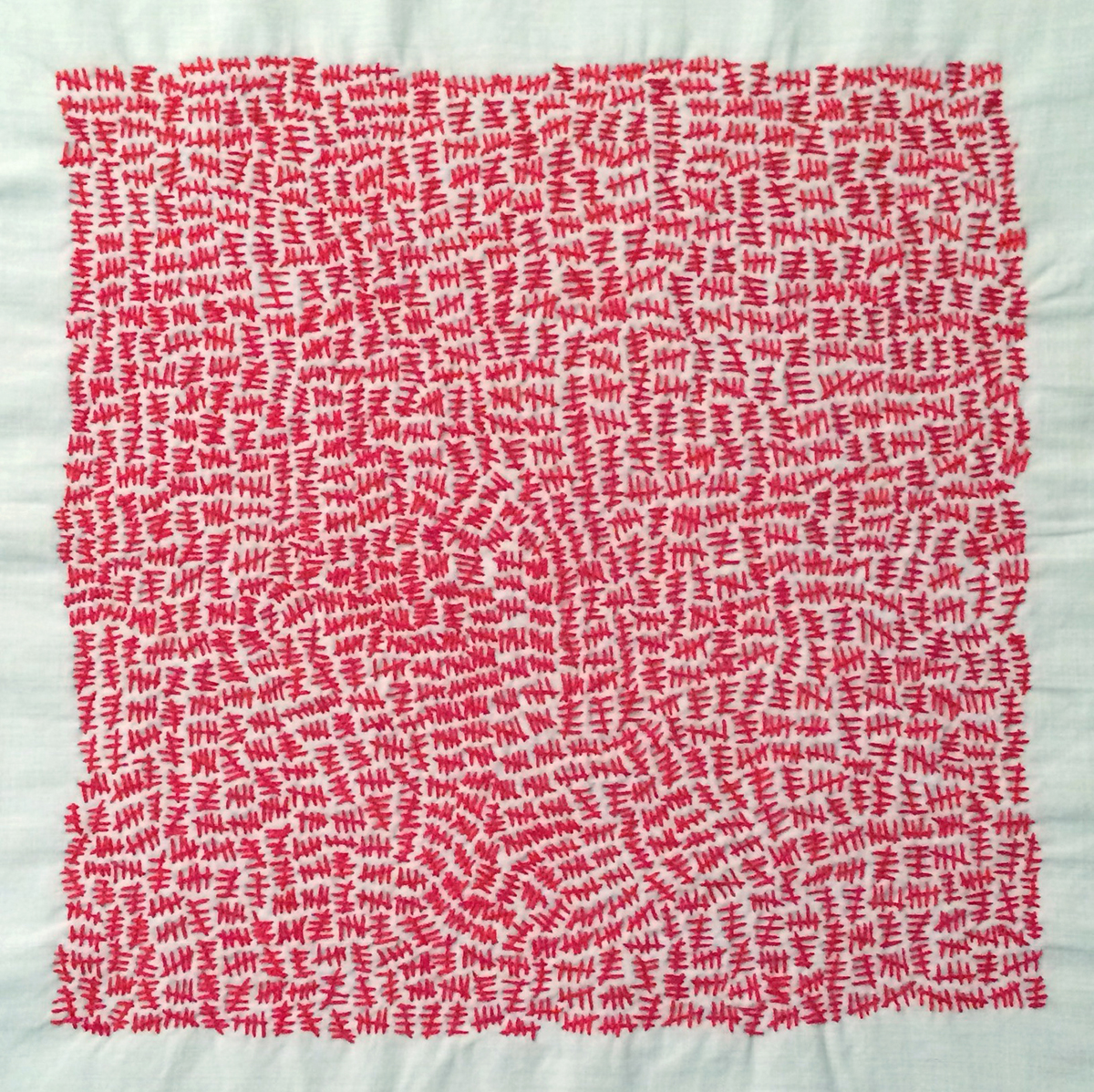 Craftivism: 5.4 Million and Counting Project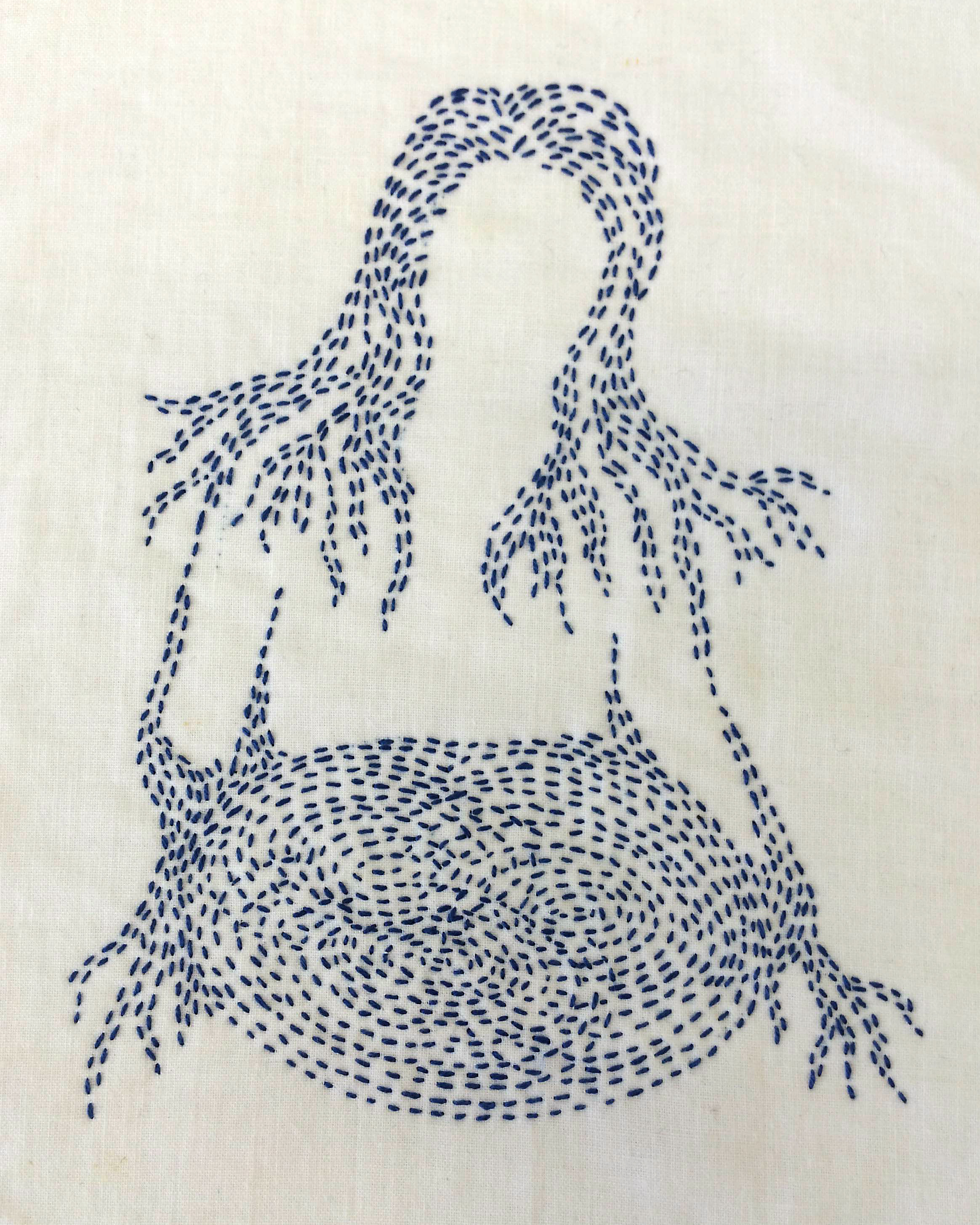 Joe Levickas - Dinner Guests at PopX 2015
Islands + Orbits
Quilted, printed, embroidered fabric with beads, mirrors. 10"x20". 2015.
Sky maps, satellite photos, topography, sacred geometry, and microscopic forms; dichotomies of light and dark, inner and outer space, terrestrial and celestial; tactile, meditative hand-stitching intimacy + mesmerizing patterns produce enigmatic objects.